I am bad at keeping up.. but I got good reasons people!
nevertheless, Day 11.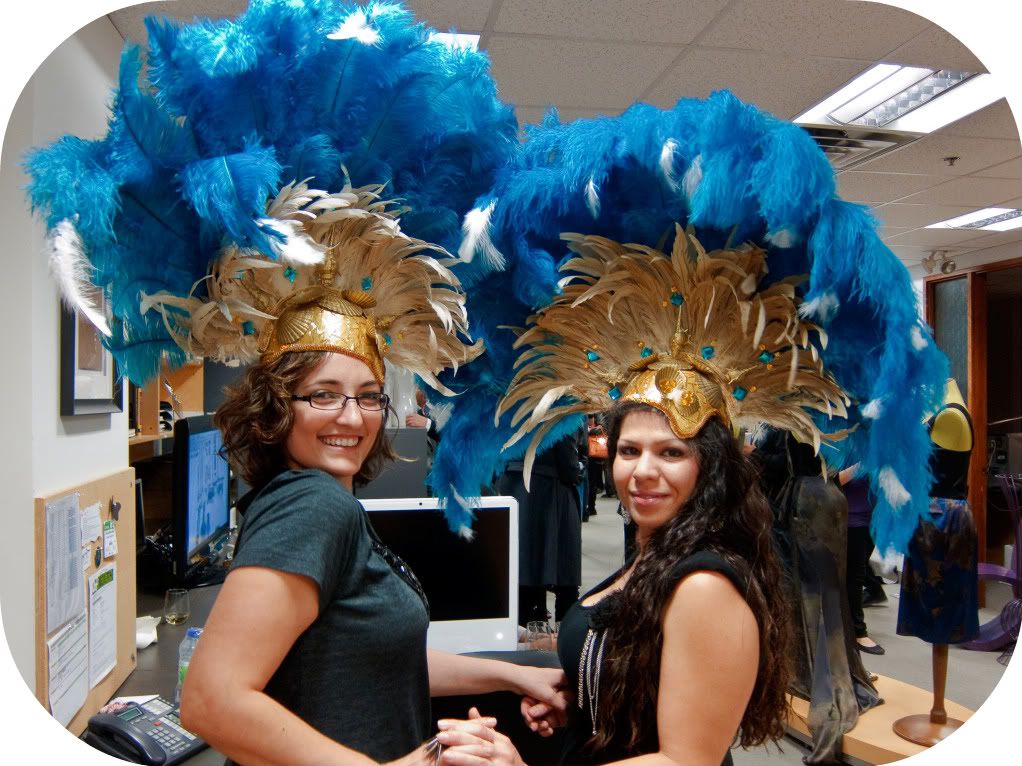 This photo was taken at a fashion show in October (for Evan Biddell) where my friend and I got to try on some wicked head pieces.
Loved loved loved the fashion show and had a fantastic time at the party!
Pin It Now!