Passover
is my favorite holiday.
Partially because spring comes in April right around the same time.
Also because my birthday often falls on Passover.
And mostly because it's the time we make some of my favorite foods.
To celebrate passover, one of the customs is to do a major clean-up in our homes.
The clean-up (equivalent to 'spring-cleaning') is a major one, where you clean under and above everything you usually don't get to throughout the year.
All this must be done before we sit down for the
Seder
- the major meal we have with the whole family (with all that yummy food I mentioned).
My mom told me a story many years ago about how there's a lady in the sky that does this house-cleaning before passover and when she changes the beds and cleans the sheets she fluffs the pillows and all the feathers fly out of them.
These feathers come down to us in the form of the last snow before spring - big flakes, fluffy flying feather looking snow.
I think this was the case today.
She may have cleaning a little early because we have about 4 weeks to go - but I am really hoping this was it.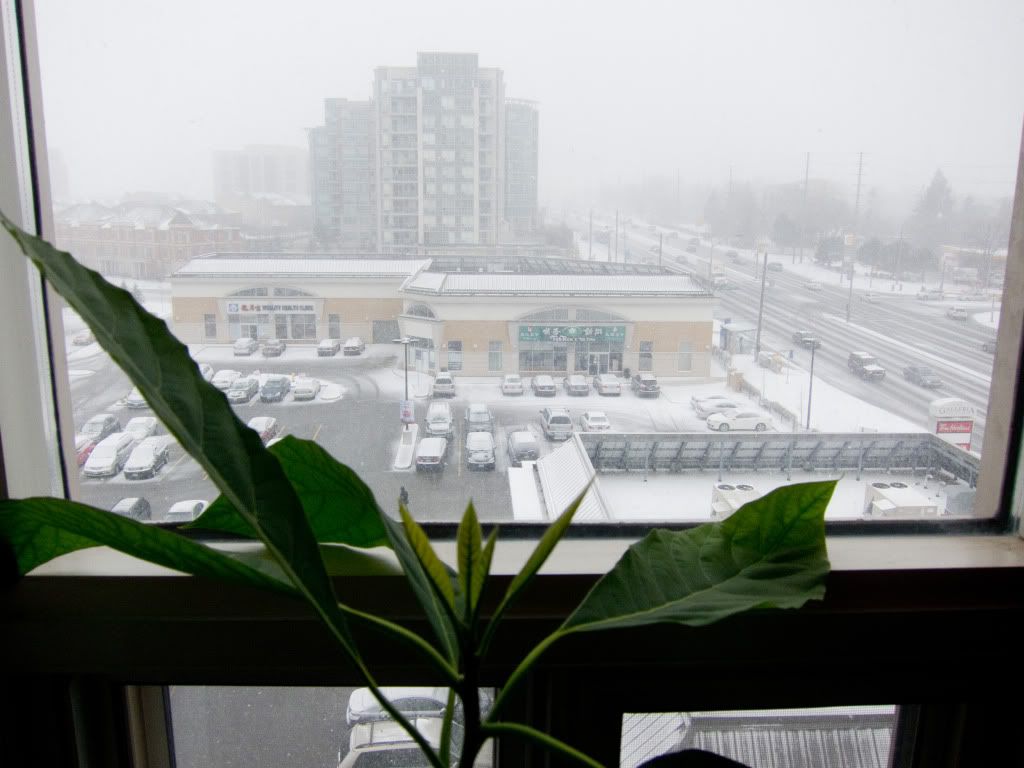 Snowing....again.
Regardless, I comforted myself with a nice cup of tea (thanks to the
Tea Lady
I met yesterday).
Who knew Acerola Cherry & Fig tea can taste like liquid gummy fruit candy......mmmmmmmm
Now all we need is Passover to come by, spring to arrive (without anymore snow), and all to be well.
By the way - Did you see my avocado plant near the window?
That's MY avocado plant.
As in, I ate the avocado, cleaned the pit, put it in water, grew roots (the plant not me), put it in soil, watered it, and voila! Isn't it amazing?
I didn't kill it or anything!
I am quite proud of myself..first plant to stay alive this long :)
Pin It Now!