N, T & I went to the beach for the last time this summer on a warm sunny Sunday afternoon.
We arrived just in time to enjoy the last few rays of the sun as well as watch the pink, purple and blue sunset colors washing the golden sand.
N's first visit to the beach ended without any water play.
The lil man was scared!
This time around he was a veteran.
I mean he graduated his swimming class (or as he likes to call it "Flimming") with flying colors.
By the end of our day you could not pull him out of the water.
So Last day of Summer 2010 at the beach - was a success!
Look, I found some exfoliating mud!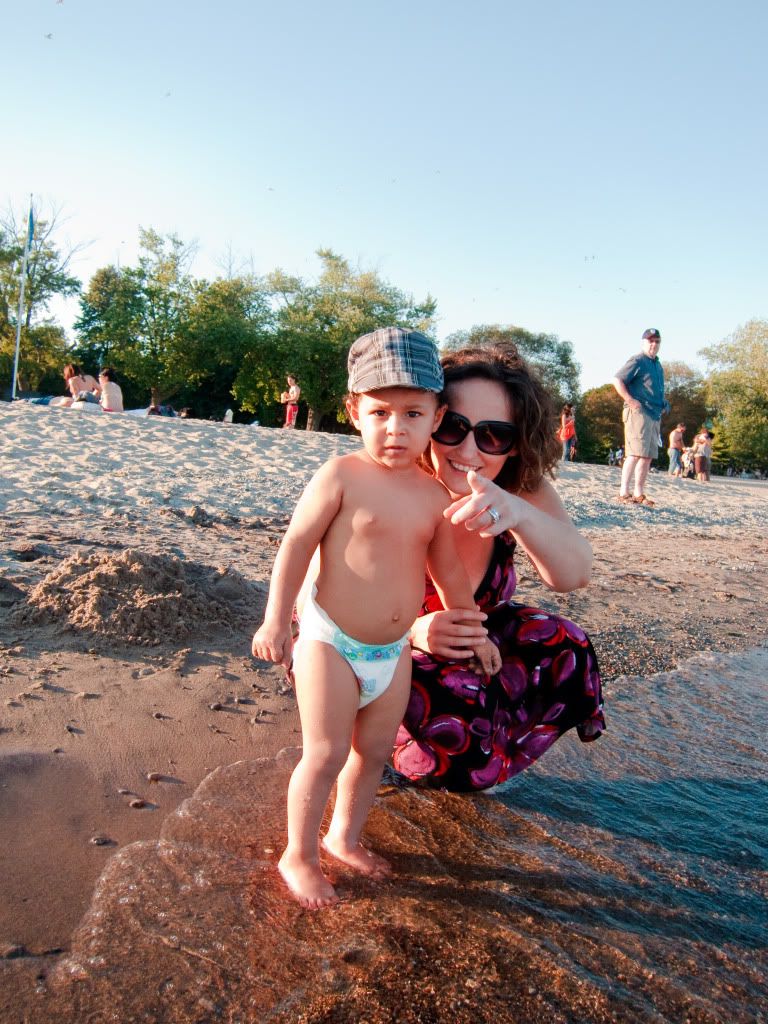 Look Mommy's the photographer today
Bouncing rocks on the water is hard to do.
I like me some Banana!
Sunset
Pin It Now!