On October 2nd, Toronto celebrated its' 5th Nuit Blanche.
In my opinion - a better one then previous years.
I got to go with my friends T & I and I's pretty sister S (It was a pleasure to meet her finally after hearing so much about her over the years).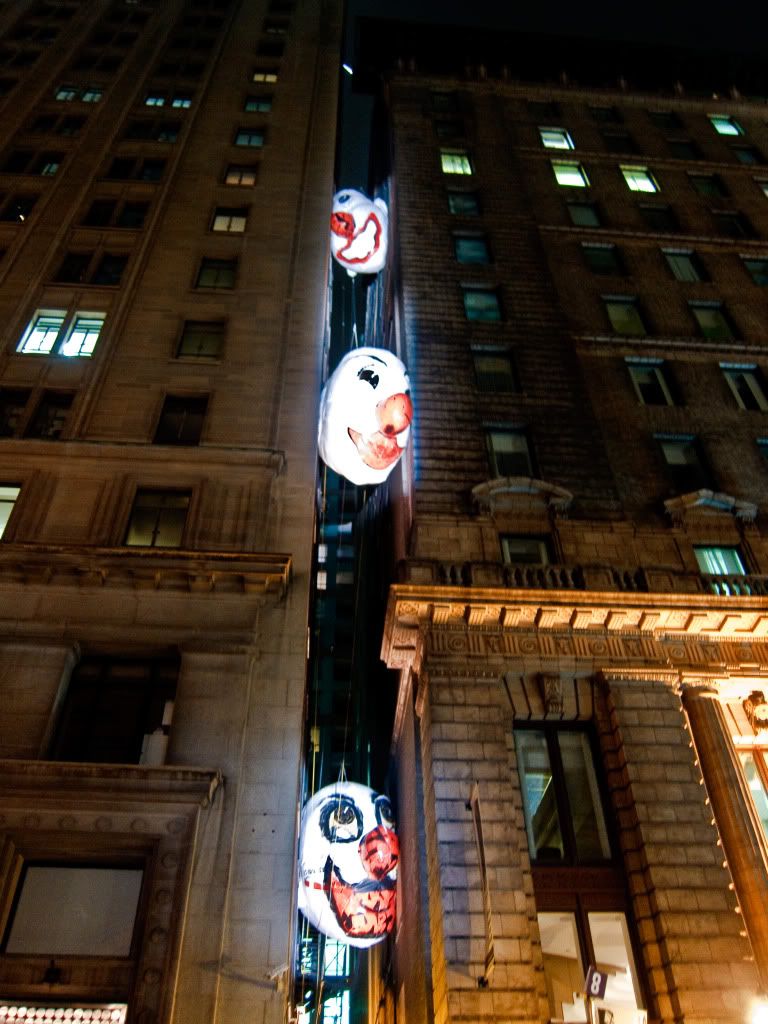 We got off at King subway Station.
On our way to our first exhibition we encountered these slightly
frightening clown heads stuck between the buildings
EndGame by Max Streicher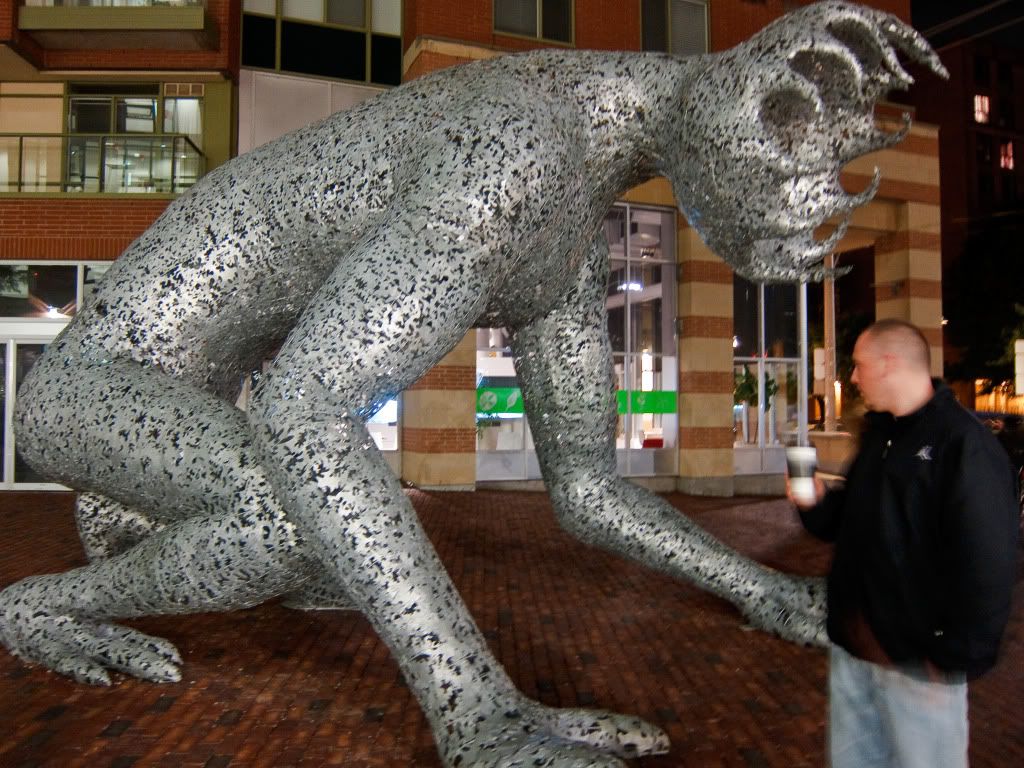 We first visited Zone B - at the Distillery District.
We came to see this presentation.
A reproduction of Michelangelo's "The hand of God"
Created by Cubeworks, this was done with over 12 thousand Rubik Cubes.
This is now a Guiness World Record.
Light Statue / installation
We then returned to Mid town, on our way to Zone A.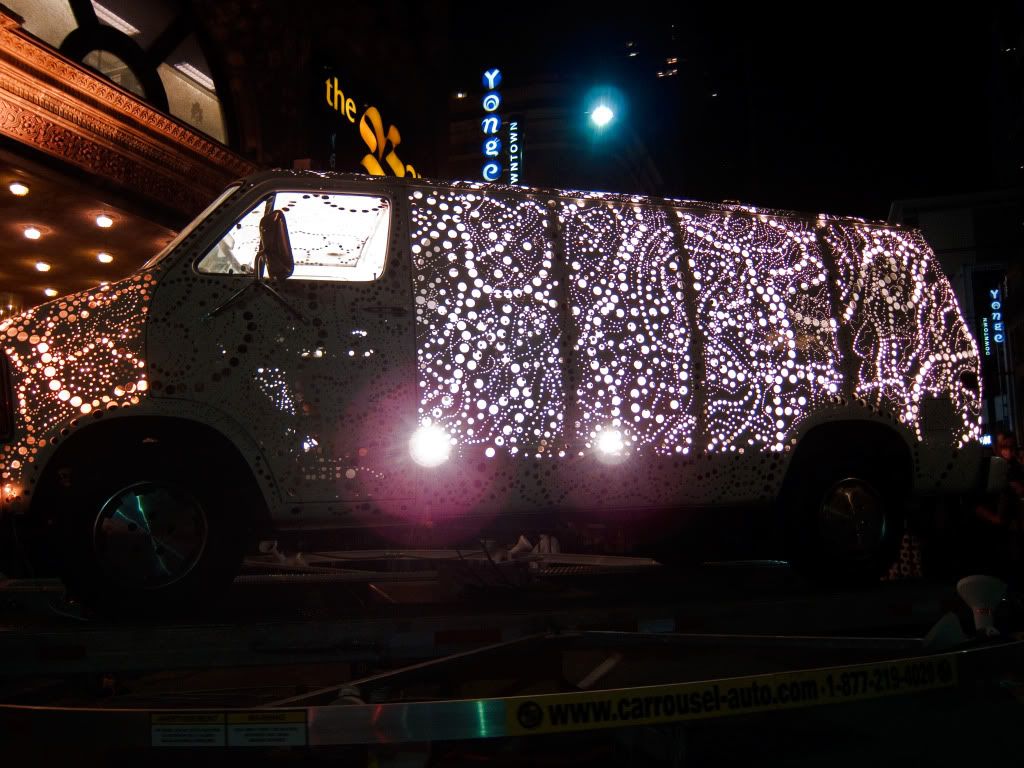 This Doily car was in front of The Bay. It was mesmerizing.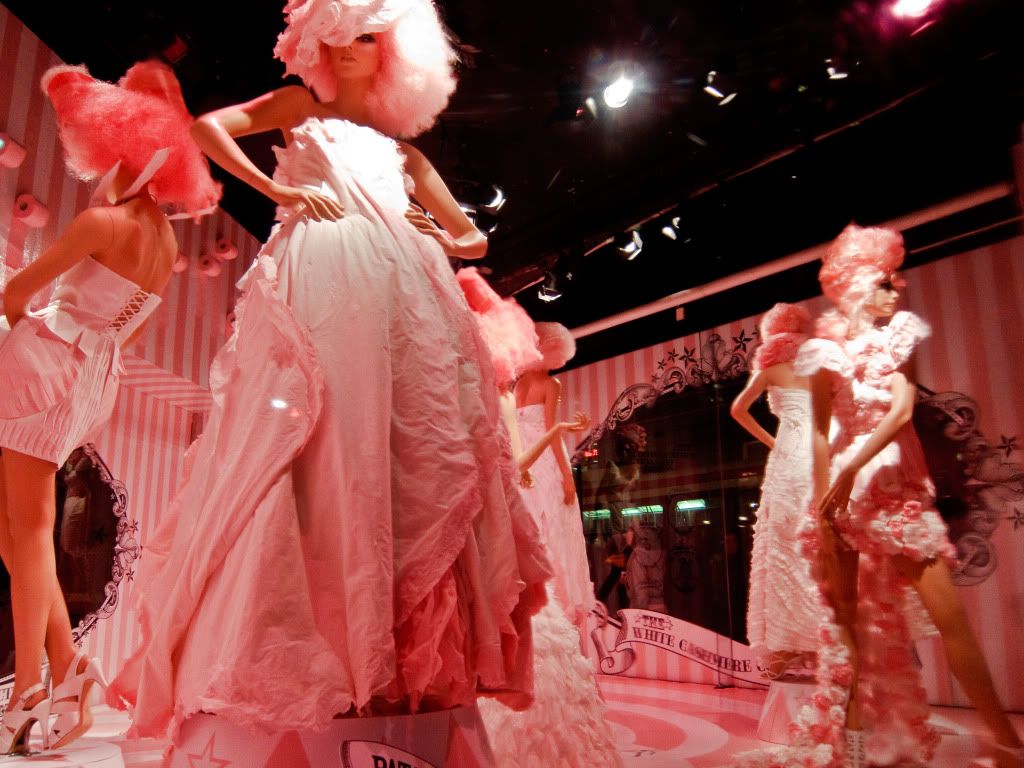 The new Cashmere dresses are on display (these are made of paper!)
Still on the way to Zone A, we encountered this happy gentleman, who orchestrated a show - all on his own.
We finally arrived to Zone A, walked around, and arrived at the longest line to the Royal Ontario Museum.
Like sheep, we stood in the line without knowing what we were waiting for.
We waited for about 20 minutes before being let inside.
When we arrived inside, we realized that we were not going to see whatever it was we were all waiting for (I asked someone, it was some wood art installation, and not very exciting.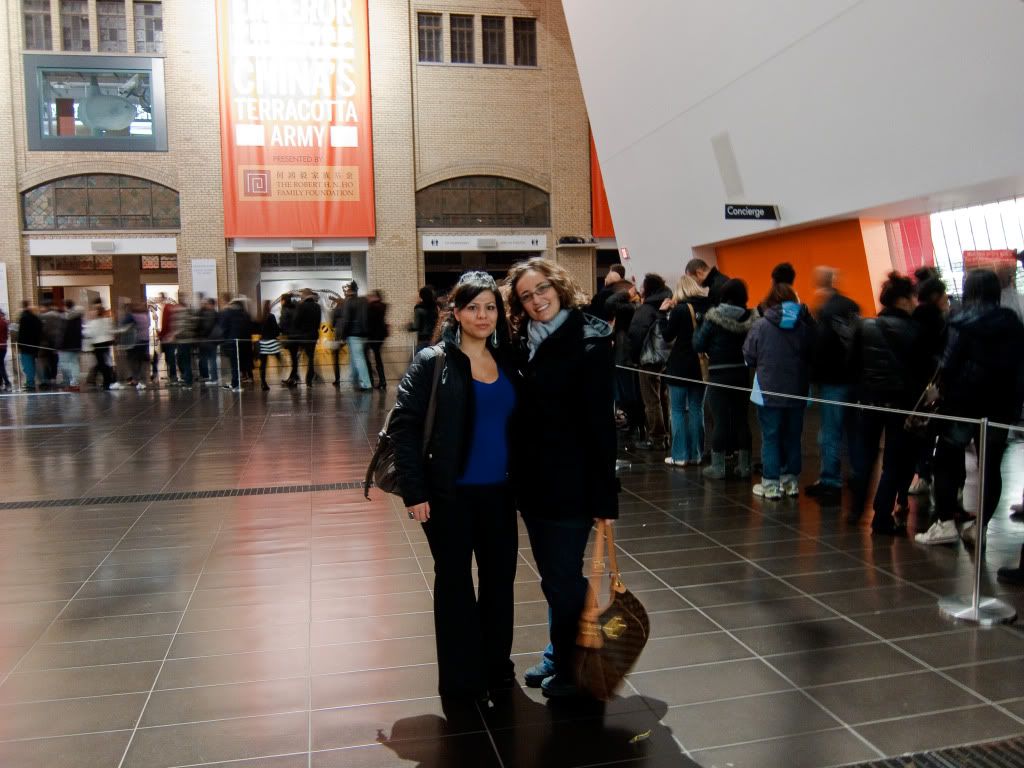 See the line-up behind us? This was waiting for us inside the museum
All in all, the night was fun and adventurous.
I am pretty sure we will be doing this again next year.
Pin It Now!